B&B for two people sharing a double room from £90 per night
(inclusive of tax)

4 diamonds
ETC Silver Award
Stay in a lovely 17th Century Farm House just 4 miles from the centre of Bath
Accommodation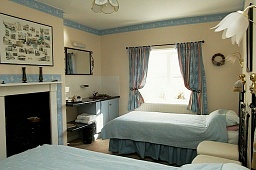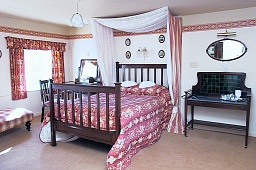 This beautiful home has wonderful views from all it's well furbished, spacious bedrooms. There are two en-suite double rooms in the farmhouse and both have tea & coffee making facilities and Freeview TV. If you are a group of four who would like to stay together, it's possible to add a twin-bedded room to one of the double rooms and share a bathroom exclusive to the two rooms, placed conveniently between them. All this, plus countryside walks, good local pubs and the sophistication of Bath city. If you are worried about city driving - take the nearby Park & Ride and avoid the stress of city driving and parking.
Annex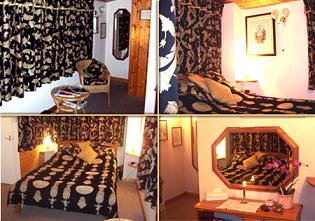 Alternatively stay in the Annex. The Annex is a ground-level en-suite double room that's situated adjacent to the farmhouse. Enjoy the privacy of the Annex and take breakfast in the farmhouse. Ideal for that romantic break!

Parking
No need for concern over security or parking, there is ample well lit free parking with plenty of space.
The Farm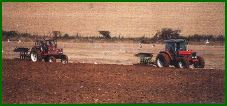 The Farm & Royal Award 
At Corston Fields, farming is the Addicott's livelihood. They farm aware that they hold the land in trust for future generations. The flax from linseed grown on the farm is used to heat the hot water and centrally heat the farmhouse. So they have the satisfaction of growing their own heating fuel! HRH the Prince of Wales has presented the Addicott's with the prestigious Gold Award under his Duke of Cornwall Farm Habitat Scheme in recognition of the conservation work they've carried out at Corston Fields Farm. 
About your Hosts
Uniquely for their guest, Gerald & Ros Addicott have created a 2 km farm trail around their fields, reflecting their interest in the biodiversity of the farm. They're also passionate supporters of Bath Rugby Club. Apart from Christmas, they receive guests all year round. A warm welcome awaits you at Corston Fields Farm!
Tariff 2012
En-suite double rooms in the farmhouse - £49.00 per person per night
Double and Twin room used for a group of four - £45.00 per person per night
En-suite Annex £47.00 per person per night
Prices include breakfasts and taxes - there are no hidden charges!


© Visitus Travel Ltd 1995 - 2011
This information belongs to Visitus Travel and to the individuals listed
This page is part of the "Bed and Breakfast in the UK" site on: http://www.visitus.co.uk
for further information, please contact : admin@visitus.co.uk
We welcome any comments or suggestions you might have about http://www.bath.org "B&B in Bath"
Last updated Monday 12th. December, 2011