AA Premier collection

Recommended

ALL MAJOR CREDIT CARDS ACCEPTED
Double or twin ensuite from £65 per night (based on 2 people sharing) triple and family accommodation available
Selected by the Which? Hotel Guide 2001 as one of their 'Hotels of the Year' Paradise House is one of only four hotels in the country to receive their 'Brilliant' award for Bed & Breakfast Accommodation

Paradise House is ideally situated in a quiet location on the Southern slopes of the City just 5 minutes walk from Bath Spa Station and 7 minutes walk from the City Centre, Roman Baths and Abbey.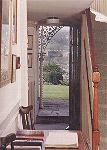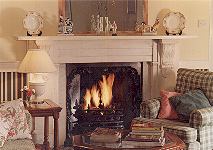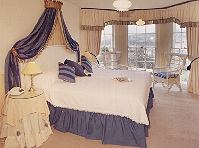 The original house dates back to 1735 with later additions most notably in Victorian times. The Georgian entrance built of mellow honey coloured Bath stone presents a dignified and classic exterior behind which can be found more than half an acre of splendid walled gardens where trim lawns, and rose-covered pergolas do their best to compete with the splendour of the City below. With panoramic views across to the Royal Crescent, Abbey and City, the gardens are overlooked only by the ancient Magdalen Chapel. These secluded gardens are available to guests at all times and offer the perfect setting in which to relax and unwind.
The house itself has been lovingly and sympathetically restored to achieve the very highest standard of accommodation and comfort whilst retaining many of its original period features creating an atmosphere of gracious charm and tranquillity. The 11 bedrooms are all fully ensuite, and are individually decorated with an array of antique furnishings and wonderful fabrics, all offer direct dial telephone, colour television, radio alarms, central heating, hairdryers and hot drink facilities.
Paradise is a small privately owned hotel and guests are offered a very warm welcome and personal care. Help is always available if you require information on how best to spend your time in and around the beautiful city of Bath.
A quite delicious traditional English Breakfast is served in the dining room with Continental breakfast available in your room should you require. There is a splendid drawing room where an open fire glows with warmth and comfort in Winter and stunning views can be enjoyed from the beautiful arched windows over the gardens and beyond. Guests are welcome to relax and unwind from their day and Paradise has a residence license should you wish to enjoy a drink from the bar.
Daily newspapers are at hand as well as local information on Bath and surrounding areas.
Bath has a wealth of restaurants to suit all tastes, personal recommendations can be given and help with reservations is always available.
Paradise will afford you many wonderful memories of Bath not least the illuminated spire of the Abbey at night a spectacular sight.
In the words of our guests Bob & Debb from Atlanta "What a great find! We can't wait to tell our friends"
The following is an extract from "Staying off the Beaten Track" an Arrow paperback by Elizabeth Gundrey.
"The house itself was built about 1720, with all the elegance which that implies: a classical pediment above the front door and well-proportioned sash windows with rounded tops in a façade of honey coloured Bath stone. But it had been sadly neglected in later times.

At the back, beyond a veranda with ivy-leaf ironwork, is quite a large walled garden (a sun-trap in the afternoon) with lawns, fish-pool, a rose-covered pergola and marvellous views of the city and hills all around. This secluded setting extends behind the medieval Magdalen Chapel next door, which was once a hostel for lepers banned form the city. As to Bath itself - which attracts more visitors than any other place in England except London - its attractions are so varied that they can hardly be compressed into one paragraph.

Just wandering among the Georgian perfections of its streets and squares, which spread from the historic centre right up the sides of the surrounding hills, is a pleasure in itself, and it would take many days to explore them all." .
One of the Britain's most breathtaking cities, its heritage is unique. Designated in 1988 a "World Heritage Site" it is the only City in Britain to hold this acclaimed title.
Bath offers year round appeal to its visitors with a fine selection of shops, art galleries, antiques markets and auction houses. The Theatre Royal built in 1805 stands proudly in the city centre and offers a wide range of excellent productions.
Bath is situated at the Southern end of the Cotswold way and as such is an ideal base from which to explore this famous area. Also within easy reach are Stonehenge, Avebury, Longleat House, Stourhead Gardens, Lacock, Castle Combe and the Cathedral towns of Salisbury and Wells, there are many specialist tours to these areas or private excursions can be arranged.
5 MINUTES WALK FROM TRAIN STATION
7 MINUTES WALK FROM ROMAN BATHS
SUPERB EN SUITE ACCOMMODATION
QUIET AND SECLUDED SETTING
DELIGHTFUL ½ ACRE OF WALLED GARDENS
PANORAMIC VIEW OF ROYAL CRESCENT, ABBEY AND CITY
3 PRIVATE GARAGES, PLUS OFF STREET AND ON STREET PARKING
ROOM TARIFF PER NIGHT 2008
MIN
MAX

QUEENSIZE DOUBLE EN SUITE SHOWER

£75
£120

QUEENSIZE DOUBLE EN SUITE JACUZZI BATH AND SHOWER

£75
£125

KINGSIZE DOUBLE OR TWIN EN SUITE JACUZZI BATH

AND HAND HELD SHOWER

£80
£125

KINGSIZE DOUBLE OR TWIN EN SUITE SHOWER

£80
£120

SUPERIOR DELUXE KINGSIZE DOUBLE OR TWIN EN SUITE JACUZZI BATH AND SHOWER

£100
£145
SUPERIOR DELUXE KINGSIZE DOUBLE OR TWIN EN SUITE ROLL TOP BATH AND SHOWER
£110
£165
SUPERIOR DELUXE FOUR POSTER EN SUITE BATH & SHOWER.
£110
£155

SUPERIOR DELUXE FOUR POSTER EN SUITE JACUZZI BATH AND SHOWER..

£130
£165

TRIPLE ROOM EN SUITE BATH AND SHOWER

£85
£150

SINGLE OCCUPANCY RATES (NOT APPLICABLE AT WEEKENDS

£65
£115
RATES SHOWN ARE PER ROOM, PER NIGHT AND
INCLUSIVE OF FULL ENGLISH BREAKFAST AND VAT.
THE FOLLOWING DETAILS ARE REQUIRED TO MAKE AND CONFIRM A RESERVATION
CREDIT CARD TYPE, NUMBER, EXPIRY DATE, NAME ON CARD, FULL BILLING ADDRESS, CONTACT TELEPHONE NUMBER. VISA AND MASTERCARD PREFERRED, ALTHOUGH AMEX IS ACCEPTED.
PLEASE NOTE: WE OPERATE A 72 HOUR CANCELLATION POLICY
AND A MINIMUM TWO NIGHT RESERVATION IF YOUR STAY INCLUDES A SATURDAY.
HOPING WE MAY HAVE THE PLEASURE OF YOUR COMPANY AND ASSURING YOU OF OUR BEST ATTENTION AT ALL TIMES.
(Corporate rates available on application)
Daily rates are based on 2 people sharing
Rates are inclusive of full English breakfast and VAT
Extra full size beds can be accommodated in a number
of our rooms from £20 per person per night.
SPECIAL OFFERS
WINTER/SPRING MID-WEEK "SHORT BREAKS"
AVAILABLE ON STAYS OF 2 NIGHTS OR MORE (EXCLUDING CHRISTMAS, NEW YEAR AND EASTER)
Payment may be made by cheque, Switch, Mastercard, Visa, American Express
Credit Card number or Deposit Cheque required to confirm reservations
48 hour cancellation terms (subject to variation on group bookings)
Email: info@paradise-house.co.uk
For further information visit - http://www.paradise-house.co.uk
© Visitus Travel Ltd 1995 - 2008
This information belongs to Visitus Travel Ltd and to the individuals listed
This page is part of the "Bed and Breakfast in Bath" site at http://www.bath.org
For further information, please contact : admin@visitus.co.uk
We welcome any comments or suggestions you might have about this site.
Last updated Tuesday 29th. January, 2008